Shopping Cart
Your Cart is Empty
Thank you for your business!
You should be receiving an order confirmation from Paypal shortly.
Exit Shopping Cart
RISE at Waynesboro City Council Meeting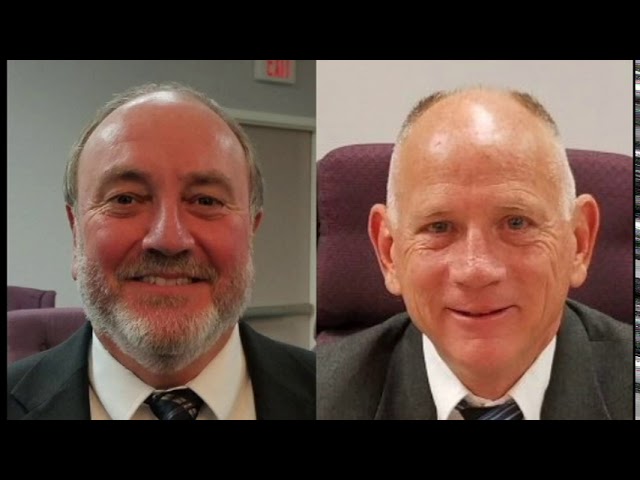 Our monthly "News Virginian" articles
Ugly Beauty is "The Thing You Want To Hear The Least, When You Need To Hear It The Most."
May RISE Column by Sharon Fitz
On Friday May 18, 2018 the Community came together to continue discussion about the educational challenges that many Black students face on a daily basis. Many who are ill-equipped to overcome and excel as a citizen of these United States in spite of lack of support. During this month's State of the Black Community Town hall discussions sponsored by RISE; we heard from parents who provided insight into what they have come to observe as the challenges that their children have faced this year as a Kate Collin's middle schooler. They spoke to the mistreatment (verbal abuse) of their children by school administrators and educators as well as other challenges related to problematic peer to peer relationships. Others addressed the importance of consistent parental participation and the right of parents to advocate for their children without fear of being arrested to avoid accountability on the part of school officials.
Discussions covered a murid of issues, landing on the cause and effects of Slavery, Jim Crow, the School to Prison Pipeline, Mass Incarceration, Criminal Justice, and the lack of fair treatment in every aspect of life for people of color, while others are afforded a the freedom to live without being consumed by fear and worry of the likelihood of randomly losing their liberty or their lives. Those who enjoy the freedom to just "be" in most instances are unable to recognize the "privilege" that their fair skin affords them; this IS fact not propaganda.
The room was occupied by Everyday people; Parents, Educators, Business owners, Retirees, Veterans, Journalists, Activist which provided an eclectic mix of thought from people of all racial backgrounds; all who expressed a unified concern for the future of Black students; especially within Waynesboro schools. From the start to the close of each of the State of the Black Community discussions, it is imperative for RISE, that everyone understands that the purpose for and end goal of every SOBC discussion IS NOT to stir up feelings of contention nor to scandalize the names and/or reputations of individuals within the local school systems or government. The goal is and will continue to be, to promote Awareness and to affirm Accountability of ALL "caring" Waynesboro residents for the marginalized people of its community from the elderly to infants.
Only then will the Community be able to formulate a working relationship to ensure that ALL citizens receive fair and impartial treatment in all aspects of their citizenship. It is useful to refer back to the philosophies upon which the original classes of citizenship were established thousands of years ago; the principles of Justice holds "that the greatest danger is in a state of division". Plato… Why must it take a tragedy to strike to evoke unity and revelation of each other's humanity? Why is it so hard for us to appreciate each other's gifts and wonders? "The way to right wrongs, is to turn the light of truth upon them." Ida B. Wells
By failing to provide opportunities for ALL children to discover their strengths and weaknesses in a safe and supporting environment the community and society at large is being robbed of an immeasurable number of future contributors who could one day cure diseases, invent new technology, make music and provide art that could change the world. Why would anyone willingly do that?
At the close of The State of The Black Community discussion in spite of the consensus regarding the problems that exist in the local school system for Black students, the question mark still loomed. "How do we get the administrators to care enough to commit to first listen and then talk with parents and the community in order to formulate a plan of action that works for ALL STUDENTS? "It is easy to fly into a passion... anybody can do that, but to be angry with the right person to the right extent and at the right time and in the right way that is not easy." Aristotle
"The people must know before they can act. And there is no educator to compare with the press"
Ida B. Wells
We will be hosting our next State Of The Black Community "Criminal Justice" Forum June 15, 2018 6:30 p.m. at The Waynesboro Public Library. The Uplifting of a Community takes the participation of the entire village.
"LET JUSTICE BE DONE THOUGH THE HEAVENS MAY FALL"

June RISE Column by Sharon Fitz
"Law and Order exist for the purpose of establishing Justice and when they fail in this purpose they become the dangerously structured dams that block the flow of Social Progress" MLK.
On June 15, 2018 at the Waynesboro library RISE hosted its monthly State of The Black Community Panel and Community discussion. This month's panel touched on aspects of the "Criminal Justice" system. Questions and open discussion addressed issues such as the School to Prison Pipeline, Mass Incarceration, and Police Accountability. All in attendance, from the panelist to the audience proceeded with full appreciation for how vast and complex the topic of Criminal Justice is and appreciated the necessity to begin discussions surrounding the criminal justice system in order to propose questions, share ideologies and learn from varying perspectives and experiences.
The three panelist were Black Men ( Mr. Shakil Ali, Mr. Harold Foley and Mr. John Butler) with extensive experience with the penal system, who today perform great work as activist and advocates for judicial and social reform. The same questions were proposed to each gentleman, however all three provided varying degrees of insight gained from their individual experiences. Notably, their academic experiences were markedly different, one had never experienced the prick of racism and low expectation, one had for the most part, a good academic experience until the 10th grade at which time his high hopes to pursue a career as a marine biologist was doused by a teacher who discouraged him from pursuing that dream but to instead pursue a vocational certificate and one had a horrible academic experience heavily governed by racism and low expectations. And yet all three found themselves standing before the court at the mercy of a system that has historically proven to have little regards for Black people, especially Black males.
I can predict that there are those who will mentally react from a place of privilege and false perfection, who will quickly proclaim that it is their own fault that they became convicted felons; so I share in advance, that was not a point of contention. What is important to understand is that individuals accused of crime, right or wrong, expect the protection of the 5th and 14th amendment which "guarantee" ALL citizens regardless of race, color, creed, status, sex etc. the right to due process under the law. Due process is the legal requirement that Federal and State must respect all legal rights that are "owed" to a person. Due process balances the power of law of the land and protects the individual person from it. When a government harms a person without following the exact course of the law, this constitutes a due process violation, which offends the rule of law. In discussing the School to Prison Pipeline, Mass Incarceration and Police Accountability, it is clear that when observing these issues, that individuals who suffer the most are Black and deprived of the "protections" promised to them as a citizen, be it based on Civil Rights or Human Rights.
In May 1772 Lord Mansfield, Chief Justice of the Court of King's Bench in England, heard preliminary arguments in the case of James Somerset, a Virginia slave who claimed his freedom under English common law.
"Fiat justitia, ruat coelum"- let justice be done, though the heavens may fall… "The state of slavery is of such a nature, that it is incapable of being introduced on any reasons, moral or political; but only positive law, which preserves its force long after the reasons, occasion, and the time itself from whence it was created, is erased from memory: it's so odious, that nothing can be suffered to support it, but positive law" …
At the close of The State of The Black Community Criminal Justice forum there remained a great deal left to be discussed, however, those in attendance were pleased and appreciative of the opportunity to hear from the three gentlemen and participate in open dialogue with regards to the Criminal Justice system and the machine of incarceration. RISE will host its next SOBC on July 20, 2018 4pm at Waynesboro, Library Room A.
"When The Bell Rings, Be Ready"
August RISE Column Written By Chanda McGuffn
Well the summer for our children is coming to an end. The Kings & Queens Reading & Writing Camp that was formulated by Sharon Fitz and myself as one of our education team initiative has ended. We had 23 students registered primarily from Waynesboro. Instead of just talking about what the issues are and waiting on everyone else to fix the problem, we became part of the solution with this camp. We saw young minds walk into the classroom not sure of what they were to embark on with little confidence in their innate abilities. However, they didn't walk out of camp the same way.
One of the goals for the camp was to encourage the students to learn about African American history which many times is absent in our American classrooms besides Martin Luther King, Jr., Rosa Parks, and slavery. However, there is so much more to African American's heritage. It was important for the students to understand they come from greatness. They come from Kings and Queens.
On Friday, July 20th, the students showcased their work by providing their parents, family and community guests an African American history lesson. At the state of the black community event, the students presented different African Americans in history and what major contributions they made to society.
"Making Healthy Choices A Lifestyle"
September RISE Article by AJ Young
Our August State of the Black Community was on "Healthy Conversations with Real Stories". Guest panelists consisted of medical professionals and Carolyn McGuffin who has been on dialysis for over 18 years and is living proof that a healthy eating lifestyle makes a big difference. To "take care of yourself", is a familiar phrase when it comes to the responsibilities that life presents to those of us who are fortunate enough to be among the living. The African American community like many ethnic groups, are faced with many challenges, issues and circumstances. In terms of disease causing agents like stress, anxiety and depression; African Americans rank among the highest in the U.S. in terms of High Blood Pressure, Strokes, Diabetes and Heart disease.
The Wellness Advocacy Team for RISE has been a part of an attempt to transform the way that African Americans in Waynesboro, Va., and the surrounding counties approach not only physical ailments that effect black people, but the mental and emotional aspects of health as well. This is done by hosting events within the community that keep a holistic approach to health in the forefront of our citizens.
Unhealthy diets have been common place for many years in the African American community and killing us at a rapid rate from one year to the next. In order to change anything, we must first change the culture within our community. Armed with the information, and facts of our plight, African Americans can begin to make some better choices. The shift that must take place within our minds to ensure our children embrace a culture and attitude towards healthy choices, must begin with us. We can't very well tell our kids what they should or should not eat, if we don't display or model that kind of example.
Along with the medical professionals at the SOBC, we have been fortunate enough to have Molly Gautier, nutritionist, come and share her expertise with us on 2 occasions. Ms. Gautier has provided an informative perspective on how to eat healthier, as well as eating healthier on a budget. These free community events have been sponsored by the Wellness Advocacy Team over the past few months.
Also, mental health is often never addressed within the African American community. Since the days of our enslaved ancestors, we learned to cope in such a stressful environment that we continued to pile on stresses and concerns without seeing the need for help. Our kids are taught at an early age to just suck it up when it comes to disappointment, anxiety and just know that whatever happens, "that's life." But when is the breaking point and where do you go when you reach the breaking point? No longer can we perpetuate an ignorance when it comes to mental health. The suicide rate for African Americans is on the rise, and it's not coming down. We have to act now and deal with our minds and emotional health as well. Be on the lookout for initiatives that address this area of concern.
Remember that no one is of more importance than you. Nobody can take care of you like you. While it may seem selfish to think in that manner, it's a necessity. If you and I don't respond to our health in its entirety, what good are we to our families? If we are not eating healthy, taking care of our finances and our mind, will we be around to attend our kids' and grandkids' games? If you continue to spend more than you earn, can you really leave your kids something that gives them a head start? You can't keep allowing the stressors of life to pile on without talking to or seeking out the help of a mental health professional. How much longer can you keep up the facade? As the old African proverb declares "It takes a village to raise a child", I say "it will take each member of that village to raise up a community that is strong, vibrant, confident, loving and ready to take its rightful place in society."
NEXT STATE OF BLACK COMMUNITY: SEPTEMBER 21, 2018 DEBATE BETWEEN JENNIFER LEWIS & BEN CLINE
"This Just Wasn't About Jennifer Lewis"
November RISE Article by Chanda McGuffin
This has been a great ride!!!! RISE has been diligent in building the organization and individual teams in it's first year. The political action team took on the initiative of educating the community on the candidates that would be running in November. RISE held the only organized debate concerning topics important to any people of color on September 21. Someone noticeably absent was Ben Cline. However, the debate proceeded. His voting record and previous debate responses were used.

The purpose of the RISE debate was to put both candidates on the stage and see where they stood on issues concerning the black community. There were no gotcha moments as Ben Cline had suggested to reporters in the days leading up to the debate. The political action team of RISE worked extremely hard to prepare a professional debate atmosphere with well researched questions for both candidates.
As co-founders of RISE, Sharon Fitz and I never intended to endorse a candidate. However, the reality of the stark differences between the two candidates was so clearly defined. Jennifer didn't just answer the debate questions with surface responses but very detailed responses that she had really thought about. Her heart was in the right place. After that night, we endorsed her and Tim Kaine without hesitation. We felt we really needed to make a stance and help get folks to the polls.
Our political action team went to work writing post cards, making phone calls and canvassing. I appeared in Jennifer's marketing material. I agreed because I truly believed Jennifer had the Black community's best interest at heart. I know she will fight for all of the 6th district. Something else I was so pleased was she took no money from interest groups or large corporations. She ran her campaign on money raised by everyday people.
But it was much more than just Jennifer Lewis for us. It was how she connected the entire 6th district. It was the friends and family made on this campaign trail that would never had met if not working on her campaign. For the first time, there was an excitement that hadn't been here for over 20 years. There were people from all walks of life identifying with what they had in common more than what their differences were. We learned the sense of community.
I'm sure there will be letters sent after this editorial calling RISE a radical hate group. Let me be very clear Sharon and I are very confident in the work we have been called to do and the impact we are making in this community. Those who truly know us know what we stand for to better this community.
Jennifer EARNED every vote she got on November 6th. She has set the bar for complete transparency in future elections and control in campaign financing. I expected nothing less than her full commitment and true grit. I'm so proud that RISE stood on the right side of history when we jumped in with both feet to partner with Jennifer Lewis' campaign.
Jennifer thank you. We WILL see you in Washington! As one of our charter members of RISE, Sharon and I are honored to be partnering with you in the 6th district! There is work to be done because that seat is yours in 2020. We have 2 years to strategize and bring it back home. We are not going for 20 some years with a congressman who is afraid to talk to his constituents. You bought us all together. You understood this was bigger than you and it was always about the people that you would serve. Get ready…these 2 years will fly by. You are the real MVP!
"IS IT REALLY THAT HARD TO UNDERSTAND?
February RISE Article by Sharon Fitz
"The Way To Right Wrongs Is To Turn The Light of Truth Upon Them" Ida B. Wells

I'm not quite sure why people feel the need to over complicate things that can be simply explained. When you have lived with and under generational systemic racism and when you have spent your entire life living through and then having to try to explain what living as a non-white person in Virginia also in America has taught you about your citizenship or lack thereof, you find it gets easier to narrow down reason. And the ability to explain the cause and effect to those who dare ask the questions such as, "Why are people so upset with the Virginia Governor Dressing as a Slave Owner who was also a Governor of Virginia?" And "Why should he be required to resign from office because he may have taken a picture dressed in Blackface? If you really need the answer to those questions then allow me to oblige.
The mentality of people in the 1700's (or even as late as the 70's) were and should be very different then the mentality of people in the year of 2019. IF in 2019 it is difficult for our governor who promised to care for and represent ALL Virginians, struggles to understand why people are so troubled by the photo of him dressed as a character that represents the practice of JIM CROW while standing beside a college mate who is dressed as a KKK representative; his confusion is a clear indication that he lacks the inclination and or the capacity to fulfill his promise. For those who say well that picture was taken many years ago, I direct you to just months ago when he was photographed on Halloween dressed as a Slave owner. Of all the many characters he could have chosen from, he chose one that linked him to a legacy of the inhumane treatment of Black Virginians. IF he truly was unaware of the pain and anger that would arise from the wearing of such costumes, It is simply because he is the product of the long standing legacy and practice of the Jim Crow South that has been and continues to be condone in the realm of Southern Politics and Judicial system. The Blatant existence of Jim Crow Laws has been removed from plain sight but it still reigns over and dominates the lives of Black and Brown people in the Schoolhouse and in the Courthouse; The Epidemic of Academic failure for Black and Brown Students and the numbers that indicate the disproportionate Mass incarceration of Black and Brown Women and Men is living proof. "The Very Reason we need Logic at all is because most reasoning is not conscious at all." Julian Jaynes
We often excuse people who lack the strength of common sense, proclaiming that they are more apt to understand when information is provided to them in a technical way, which creates the conundrum we are faced with in this very moment in time. Only if you lack humanity within you as an adult, can you truly make me believe that you don't understand the level of disrespect and intended injury that is meant by an individual who covers their face and or body in Black or Brown shoe polish as to horridly depict the features and gestures of Black people through mockery. If you are truly that dense than I am certain that we were bamboozled through the theatrics of politics. Politicians are responsible for zealously fighting for the needs of ALL who voted him or her into office to act as their representative. The injustices that Black and Brown people have suffered and continues to suffer is reality not fantasy and the roles that we have been relegated to is woefully unfair and unjust. It is just that simple.
"When Do the Marginalized Become Important?"
May RISE Article by Chanda McGuffin
It amazes me that we are still having to deal with second hand, leftovers or just plain hush money in order to appease the conscious of the predominately white male dominated leadership in this city.
Wednesday, April 24, city officials held a Port Republic Community Meeting to discuss investing $90K into Port Republic Rd cemetery, area around Elkins Circle and some signage. All the while Florence bridge is STILL closed after 2 and a half years, the Port Republic Road still needs to be paved and widened, and let's not talk about those busted up sidewalks. What sense does it make to put $90K into these few areas but majority of the work should already be done by city staff. We are not dumb! Just to let you know, not one black person that attended that meeting believes a word that you said and we are very aware what your intentions are. HOWEVER, THIS TIME, WE AREN'T GOING TO LET YOU SHOO US AWAY!
When I ran for city council 2 years ago, this was my main concern that Port Republic Rd and Florence Avenue had been neglected. I recorded the disregarded and abandoned area in comparison to the other historic district in Waynesboro of the tree streets. The other night you all had the audacity to add insult to inform us that downtown was another historic part of town. Well, I don't see homeless and drug addicts living in old dilapidated buildings in the tree streets or downtown Waynesboro. I don't see tall grass, overgrown trees, run down houses, and trash areas that have a camp of homeless people living in these other 2 historic areas. I don't see where two cars can't pass at the same time on the road in these other 2 areas. I don't see sidewalks crumbling in these areas. I know, I know money was poured into the area right before the last city election so that it would give the image that they cared about the historic Black community. Save it…. I'm not buying what you're selling.
RISE's mission is to give voice to the Black Community and we intend to see this through till City Council, Economic Development and Tourism, Planning Commission, Cultural Commission, Historical Commission and Rosenwald Improvement Committee does their job. I know some of you didn't even know these commissions existed. They don't want us to know because they don't want the black community to have a voice in the decisions made in this community. Don't try to throw us a bone and think that it will keep us quiet. That may have worked in the past, but it no longer can work.
What do you people want? (I know that's what's going through your mind. Might as well say it out loud.) Glad you asked. We want you to do your job! Invest sufficiently into the area. Get the homeless people a proper place to stay and tear down those condemned buildings. We want you to clean up those weeds, broken trees and falling down homes on Elkin, but that should be a city responsibility. Because of your neglect, the area has gotten out of control. You shouldn't need any special funding for this clean up. There are millions of dollars that came for you to invest in community landscape that you received from Dupont. Earmark some of that money to Port Republic Rd. I know there's an excuse that the money isn't for that. Finally, FIX FLORENCE BRIDGE NOW! All we have heard are excuses. We heard former councilman Pete Marks scream at the citizens that the bridge would be done last November. The bridge hasn't been touched. You will claim that Mr. Marks said it, we didn't. Well, you all sat there in silence and your silence continues to speak volumes.
If you can't tell, I am angry. The blatant disrespect for the historically Black community can no longer be tolerated. City Council you have a comprehensive plan for the city and it needs to include a complete overhaul of the historically black community not patchwork with hush money. Invest time, money and resources to make this area be a proud location like the other two historical locations in Waynesboro. Patching up the cemetery isn't enough. We pay taxes just like the other areas ad we expect better than what you are giving.
"Why Would Black People Vote in a Republican Primary?"
June RISE Article by Chanda McGuffin
Recently, I was attacked for posting about a republican incumbent and my support for him. His opponents lost their minds because this far left democrat and "leader of the local democrat committee supported Emmett Hanger. I laugh because I'm probably one of the most conservative people you will ever meet personally and I haven't been to a democrat committee meeting since last year when I gave up the vice chair role back to Jennifer Lewis. While I'm personally conservative, I have enough sense to know that everyone does not think and believe like I do and that is okay. We still can exist and work together for a better community.

Let's talk about what my understanding and knowledge is of some of the republicans that will be looking for votes on Tuesday, June 11. Since our ancestors were denied for far too long to vote in a country that our ancestors built on their back, if it's an election, black people should be voting. Why not cast your vote for the republican that you would like to see on the ballot in November? I will begin with the State Senate's 24th district race between Tina Freitas and Emmett Hanger. Mrs. Freitas is challenging longtime incumbent Emmett Hanger. According to her interview with TV3, she is a home school mother and a grassroots activist. She wants to run because "the area that we live in is 70% conservative and Mr. Hanger has not represented the conservative constituents in our district." The district is made up of Staunton, Waynesboro, Augusta County, Green, Madison & Culpepper. She wants to adhere to pro-life values. As I've read up on her, she extends pro-life to organ donation & giving blood. This strikes me as odd, because that doesn't seem to be an argument that is solely a conservative value or only Republicans believe.
I've had the privilege of knowing Mr. Hanger to be a hard worker for all of his constituents. He does not have a problem with crossing the aisle and sometimes standing alone. He's invested many years into the 24th district. Normally, I'm not too supportive of career politicians. What makes Mr. Hanger different for me is he has evolved with the times and have been flexible to meet the needs of the majority. He has taken into account the least fortunate within our community and tried to push legislation that strengthens our educational system and provide affordable health care to all. I don't agree with him on everything, but I do think that we are at a pivotal place in our district that we need to be able to work across the aisle and be approachable to making the changes needed in our community.
The other race effecting Waynesboro, Staunton and part of Augusta County is the House of Delegate's 20th District seat currently vacated by retiring Dickie Bell. Dave Bourne and John Avoli are being primaried on Tuesday, June 11. Mr. Avoli has a longstanding history in Staunton. His passion and love for the city as Mayor and then Executive Director of the Frontier Culture Museum is what many will remember about his leadership. I found him to be fair and committed to the citizens of Staunton. When no one saw the vision of the Frontier Culture Museum and the East end of Staunton developed as it is today, he did. That's what you look for in a leader and who you would want to see on the ticket in November.
Finally, Dave Bourne is a bail bondsman in Staunton. I'm not sure how the crisis of the criminal justice system and black men subjected to mass incarceration at alarming rates will be decreased by a bail bondsman being elected. This may seem trivial but it's not to me. His distribution of his campaign signs is being illegally placed. I was appalled that he is placing them at the women's health center at Augusta Health Care and at the main entrance of Augusta Health Care. If he can't follow simple campaign rules, how do you think he can represent us in Richmond?
Readers, I don't just talk about democrats. I talk about Republicans as well. I hope that both will attend the RISE debate on September 20th at 6pm. The people deserve to hear from you so that they can make an educated decision on November 5.
July RISE Column (Original) by Chanda McGuffin
5,4,3,2,1 Tom McDonald just blew a gasket as he got Saturday's paper and the RISE Debate was the lead story on the front page of the paper. I can see it now him sitting down at his 1920's typewriter writing his views on our organization being a racist hate group and dividing the community while hosting the RISE Debate.
The RISE Debate happened Friday night. The live streams have been heavily viewed. It was a tough debate. We never said it would be easy. It was evident that the candidates hadn't experienced a debate on topics concerning the black community. One of the candidates, Janice Allen (I), walked out in the middle of the debate at the break. She refused to go back on stage. Saturday morning, she sent me a letter telling me that "the debate wasn't what she had expected and she was never asked about her experience with 'the blacks' who are suffering from opioid overdoses." She said much more, but that comment was at the beginning of her correspondence and was indicative of her performance Friday night on stage. If anyone would like to vote for a candidate that is the very opposite of RISE's mission, she would be your choice by far.
Chris Runion (R) was a no call no show. Now it wasn't a surprise, but it was disrespectful to accept the invitation and then not show up. At Chris' request, I met with him a month or so ago to discuss the invitation and debate. Not once did he say well, I'm not going to participate. Republicans tend to want one to one private meeting to say they have listened to black people. Unacceptable! How can you vote for someone who is afraid to stand up for his constituents and truly know their needs?
John Avol ( R ) chose to go to a football game because it's family time with his family watching his grandsons play. I know a family man and we need to respect that. I know Black people don't have families and they don't care about their children or grandchildren that's why this racist organization could hold their debate on a Friday night. John Avoli was the FIRST candidate to accept the invite. He told me on a few occasions he was looking forward to it. Then 2 weeks ago he told me he didn't want to miss his grandson's game, but not to announce he wasn't coming, he would discuss with his wife. He waited until the Tuesday before the debate to withdraw. We should give Mr. Avoli all the time he needs with his family. I understand the importance of family and support him being with them every day of the week because I need a fighter in Richmond who understands this is a sacrifice to represent the constituents' rights in this district.
Senator Emmett Hanger…..thank you sir. You showed up, you listened and you shared that the experience impacted you. You appreciated hearing from us and participating. You represented yourself and your party well. There is a reason that you have held that seat all these years.
All three democrats were gracious. They struggled at times as well. As I began this column, I stated that it was a tough debate. No one could be prepared for this debate unless they've spent some real quality time sitting down and talking to black and brown people. If they participated in real and honest dialogue on racism.
This was a not debate for RISE to "get you". It was a debate to tell our candidates what we need from them as they go to Richmond. It was a chance to give ourselves voice and to make our names known to them. It was not to set up Democrats to win over Republicans or vice versus. It was a debate to educate the voters. Republicans consistently lose on that opportunity because they repeatedly do not show up. They tell us that the black vote or black condition is not important enough for them to even attend a debate. Us voting against our own interest by not showing up, gives the message to Republicans they don't have to show up. The only thing that matters is what happens in that voting booth. If you don't vote, you give your power away. Go vote November 5 like your life depends on it, because it does.
City council must invest in Waynesboro's Port Republic Historic District

August RISE Column by Sharon Fitz
The Waynesboro City Council comprises of members who are elected by City voters and empowered by the City Charter and the Code of Virginia with the responsibility of establishing laws in the city, adopting an annual budget and setting tax levels to fund maintenance of the city infrastructure, schools, public safety and other functions.
On the surface, much like a new book cover of a book that has never been opened, city council appears to be honoring their civic obligations. They have and continue to work to beautify areas where tourist and the wealthiest Waynesboro residents matriculate and comigrate while continuously neglecting portions of the community where everyday people live and strive to survive and take care of their families as best they can.
There has been a tremendous amount of focus on taking advantage of "The Virginian Main Street" revitalization program, which is commendable. What many Waynesboro residents, who lack the financial influence to garner the respect and attention of its City Council take issue with is the lack of push to revitalize Waynesboro's Port Republic Historic District by pursuing Historic Preservation Tax Credits. The lack of focus and or concern for the residents of Waynesboro's Historic Port Republic District is one of the leading causes of discontentment with City Council members.
It is unethical and downright cruel to take advantage of the loyalty that many residents feel towards its community which has kept them from speaking publicly against its City Council members. Speaking against your local government is not a desired thing to do, however, in times like these it is the necessary thing to do.
So many suffer in silence waiting for its elected officials to act honorably and just. To date, they have been waiting in vain. It's true that there are residents that live paycheck to paycheck and below the poverty line, but they too pay taxes and help to keep the economy growing. Affluent residents alone can not maintain Waynesboro economy.
They may keep the downtown restaurants and businesses in business, but they are not the sole contributors to the sustainability of Waynesboro's economy nor are they the sole contributors to its continued growth. It is the contributions of Waynesboro's "everyday people" that sustains and supports its economic and social growth. For that reason, it's not too much to ask City Council to include "ALL" of its residents when determining economic needs and efforts to revitalize.
Then there is the issue of Social Growth which deals with how one develops the ability to deal with other people and different groups in society. The ability to do this requires "Cultural Intelligence" … The ability to rely on the same pool of voters every year is coming to an end. Even longtime political participates (voters) are tiring of the Status Quo. They too are demanding a real show of trust and community engagement beyond the monthly City Council Meetings… A demand for a city council that demonstrate the ability to have diversity of thought and social responsibility while at the same time achieving unity in actions. To demonstrate concerns not only for business organizations and affluent residents but also to everyone who impacts the economic and social sustainability of the Waynesboro community at large.
Canned speeches and statements to situations that are of great concern to Waynesboro residents will no longer be acceptable. In truth it never has been; residents have been living in a state of expectancy; not wanting to speak against its elected representatives. However, as the sidewalks continue to crumble, playgrounds and communities are passed over for revitalization, a vital bridge that many residents and businesses depend on remains closed and efforts to evoke racial divide tries to take root, is it not fair to believe that City Council members are purposely disregarding the concerns of residential areas where citizens lacking wealth reside?
"Cities have the capability of providing something for everybody, only because, and only when they are
created by everybody"
Jane Jacobs
"Get Your Knee Off My Neck, I Can't Breathe"

June 2020 RISE Column by Chanda McGuffin
This was just a metaphor for explaining the constant control of the Black man and woman by oppressive systems. Not until just recently, did we see this metaphor become a reality. As we watched a Black man beg to breathe and beg for his mother, anyone human could see the grotesque treatment of this man. Although he lost his life, every Black Amerikkan felt a part of themselves slip away. This could have been me. This could have been my son or daughter. This could have been my father, brother or sister.
But can I flip the script a little bit? Get your knee off our neck, we can't breathe from your racism, your discrimination, your superiority complex, your hatred, your need for control. We are tired. You can't turn on a television without seeing outrage and protest. Rather than focus on what ignited this pandemonium, you would rather focus on buildings and property. I even saw someone comment "now you have gone too far hitting that horse". We have a man's life snuffed out in broad daylight by police called to protect and serve and she's talking about a horse's nose bleeding is going too far.
All we can do is shake our heads in disgust. I've shook my head so much that it's about to shake off. We have to stop feeling defeated and start looking at the root of the problem at hand. It begins attacking our educational system. We have not taught our children true Amerikkkan history so we keep repeating the failures of our past. We have a man in the White House who doesn't know history, the law or his job responsibilities, and he is leading the country as a reality tv show. Then we have his miseducated, misguided and ill spirited supporters who perpetuate this reality show for ratings. This is all while the world looks at us like we are a joke and we are. Until the majority sees themselves in the minority, no change will ever occur.
Locally people who care more about having guns have taken over our governing bodies with little to no care about substantial issues in this community. They are following in the footsteps of this president and we don't have to worry about them being concerned about Black students not excelling in our schools or how they are being treated in our schools. They will not be concerned about our Black children being treated fairly if they get caught up in the criminal injustice system. They will not be supportive of bringing our community together to sit at the table with our police chief, city council and school board to ensure we have a positive and open dialogue.
Please understand RISE has been in existence for about 3 years. We have tried repeatedly to bridge the gaps in our community. We have tried to have the tough conversations, but usually it ends up with those in leadership "taking their ball and going home." How do we provide what is needed for everyone when you won't even come to the table to hear the voices of the people?
A big part of our local advocacy has been with Port Republic area revitalization project. The search for a consultant has been approved by the City Council for that area and city leadership decided not to include me in the selection of the consultant. Being a member of the Waynesboro Historic Commission and lifelong Black citizen did not qualify me to be part of the selection committee. These are the times that don't bridge the gaps in the community.
It is important that the Black citizens get engaged in our community. We can no longer sit and be complacent. We have to come together and hold the local lawmakers accountable. A few weeks ago, we had a local election. Did you vote? Are you registered to vote? Have you checked to see if your rights have been restored? Your power is in your vote. Your voice is in your vote.
RISE has a PAC now. If you would like to impact the next election, we need help to reach our community. Also, we need Black people to be Officers of Election to work on Election Day. Let's do our part and get our voices heard. Let's not let another George Floyd happen anywhere in Amerikkka! Get your knee off my neck, I can't breathe!
"There is no illusion greater than fear." Lad Tzu

July 2020 RISE Column by Sharon Fitz

2020 has been a very trying year for everyone in one way or another. Lives are being impacted by health scares and great concern for personal safety within communities across the states. Covid-19 and Police misconduct is front and center in the minds of most Americans, regardless of political party or religious affiliations. In Waynesboro, most can boast that neither Covid-19 or Police misconduct are immediate concerns for its residents, which is wonderful and seemingly rare.




During this time of pandemic the horrors of a deep-rooted epidemic known as racism has been placed before us on the world stage once again for all to see and feel; causing many of us ( of ALL races) to start taking inventory of police relationships within our own communities. Even in places such as Waynesboro, where police misconduct is not a leading or obvious concern, there is opportunity for the community and police officers to build a relationship with some and a stronger one with others.




It is better to be proactive than re-active. The latter will be received with great skepticism and distrust because it will be a matter of force rather than a well-intended choice. My business partner Chanda McGuffin and I have long been hoping and trying to encourage former Mayor Terry Short, Bruce Allen, and the Waynesboro City Council to approve the formation of a "Citizen Review Board", the quests continues.




Doing so, at a time like this, would do wonders to strengthen relationships of mutual trust and respect between the police department and the entire community. Building relationships of trust takes time, if we work together to establish trust and respect prior to an incident, distrust will not prevail and obstruct what could be a positive outcome, because residents question the legitimacy of police intentions and investigations.




WE recommend again, in good faith that a Citizen Review Board be formed to help increase and build Police-Community Relationships. Waynesboro Police Department has already began holding open meetings with community members. They have acknowledged and discussed with community members various challenges and concerns. The formation of a CRB would create an ongoing partnership between the police department and community members, providing a willing transparency to the community thus reducing distrust of police officers in general throughout the community.




"Only Those Who Serve with Love Are Able to Protect"

Pope Francis

0

/